Member of General Body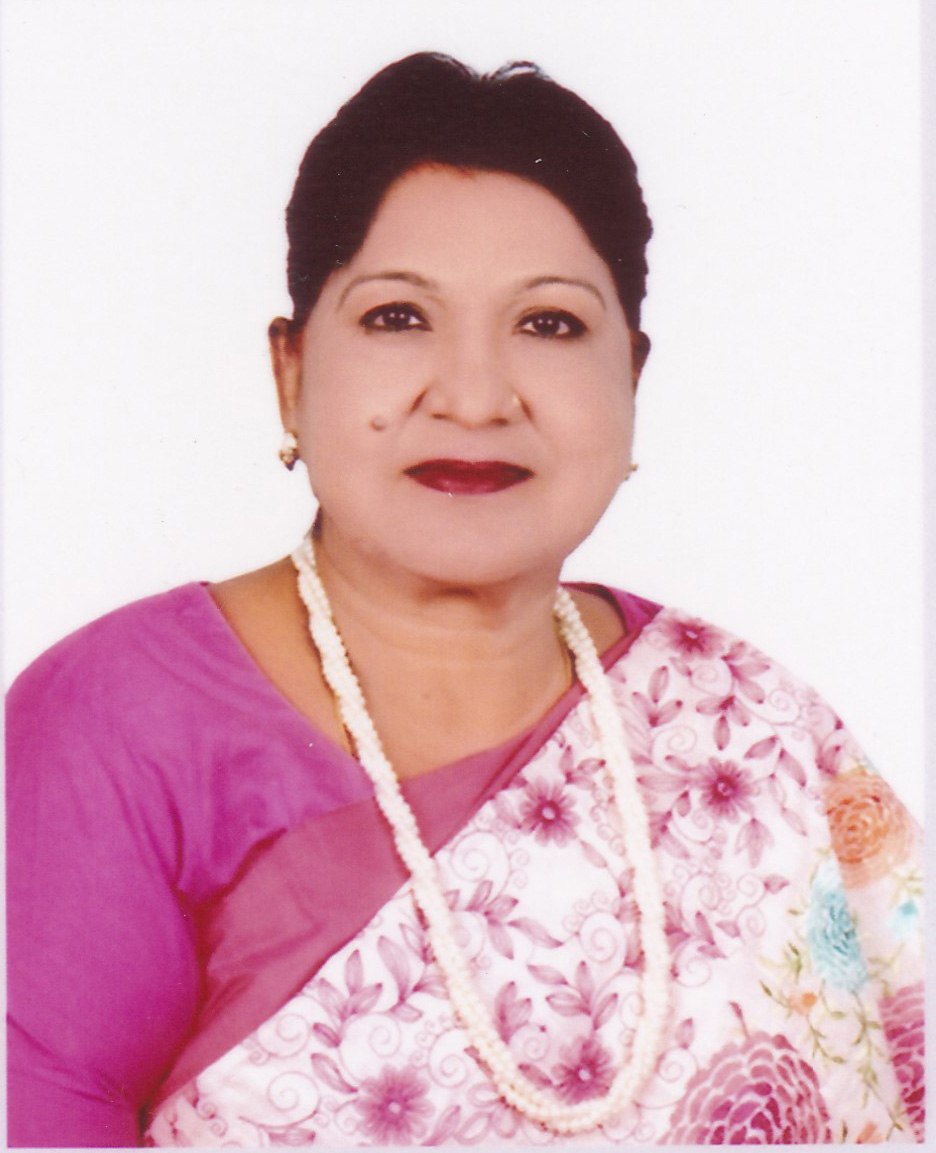 Ms. Rokeya Islam
Chairman
Mobile:
Born on 4th February, 1959 at Tangail District of Bangladesh, Ms. Rokeya Islam is the life partner of the brave freedom fighter Md. Asaduzzaman. She started her career as a teacher and she has established a school to make education available to the children of the poverty stricken families. Ms. Islam is a poet, a novelist, drama and short story writer. She won a number of awards including Nazrul Sommanona Award, Dr. Ashraf Siddiki Award, Aroni story competition award, Poet Suvash Mukhaphadhai Award (West Bengal), India and Aparajto Award for her remarkable contribution to Bengali literature.

Several of her books were published among them- Sorger Kachakachi (novel, 1995), Akash Amar Akash (poem, 2004), Chue Jai Megher Akash (novel, 2006), Tumi Ami Tepantar (novel, 2008), Tabuo Tumei Simanto (novel 2010), Josna Jole Snan Sondha (poem 2011, published from Kolkata), Dipro Tajri O Apujaner Golpo (children novel, 2011), Ekbar Dako Samubro Bole (novel), Keno Dako Barebar (novel), Surje Fere Din (novel, 2016), Atoppor Dhruba Tara (novel, 2018) are mention-worthy. These works became popular and widely appreciated by the readers of all walks of society.

About 35 dramas were staged and cinemas were made based on her popular novels and story. Those were telecast through several different television channels and shown in the cinema halls of Bangladesh.

As a mark of recognition for her achievements; different organizations honored her by giving membership in their organization. Bangladesh Awami League made her its honorable member, life time membership was given by Tangail Public Library and she is an executive member of DORP, a renowned NGO in Bangladesh.

Ms. Islam has been elected as Chairman of PROSHIK's Governing Body (GB) on June 09, 2020. Before the date, she was vice-chairman of the Governing Body since 2012. Her dynamic leadership quality and understanding of social development perspectives helped PROSHIKA to achieve its organizational vision and objectives.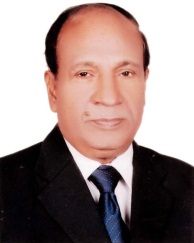 Md. Zahirul Islam
Vice-Chairman
Mobile:
Mr. Zahirul Islam was born at village named Biswas Betka, Dhaka road, in the district of Tangail, in 1950. Mr. Islam was a freedom fighter and joined sector 11 under company No. 2 and his freedom fighter No. is 0118100828. Upon the call of freedom of the motherland in 1971, Mr. Islam left the country for India where he was trained in Guerilla warfare. He is being honored in the society for his immemorial contribution to the war of independence.

Mr. Islam has completed his Primary Teacher Training Course from Primary Teachers Training Institute (PTI), Tangail. After completion of the course successfully he started his career as a primary school teacher. Being a teacher, he became well known as "Zahir Master" in the locality. Mr. Islam is a veteran politician and also takes part in different social works and different initiative to help the disadvantaged people of the society.

Mr. Islam is a well wisher and good friend of PROSHIKA. Mr. Islam has been elected as Vice-Chairman of PROSHIKA Governing Body on June 09, 2020. Earlier, he was the treasurer of the body since 2018. PROSHIKA is pleased to get his valuable contribution to PROSHIKA's governance and policy making forum.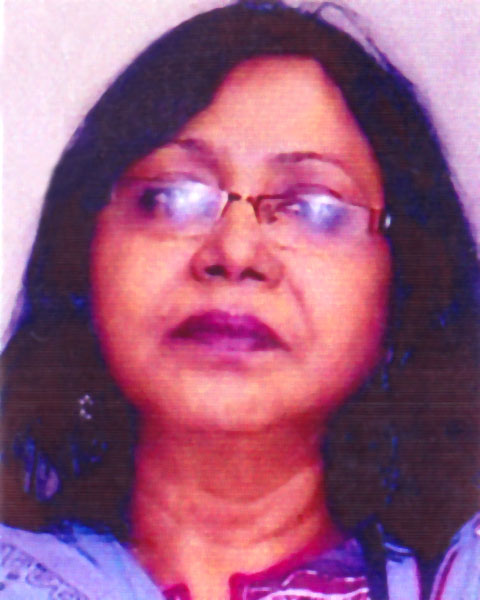 Ms. Rafiqa Aktar
Treasurer
Mobile:
Ms. Rafiqua Akter-a well-known women activist and development practitioner in Bangladesh. She came from a highly regarded family of Comilla District. Ms. Akter possess a brilliant career as a development thinker, especially on women empowerment strategy. At one time, she was working with 'Rangpur-Dinajpur Rural Services (RDRS) as "Project Administrator". Ms. Rafiqua Akter has been graduated from Jahangirnagar University in Economics. Having practical and conceptual knowledge in women empowerment, Ms. Akter has written an article which is full of information with regard to balancing process and strategies between man and women. The article bears tittle is "Creating a Balance between Men and Women". As recognition of her conceptual capacity regarding women development this article was circulated in the Beijing Conference that held in 1995.

Earlier considering her capacity and experience, PROSHIKA had elected her as a member of PROSHIKA Governing Body. Upon reshuffling the structure of Governing body Ms. Rafiqua Akter has been elected as "Treasurer" in the Governing Body's meeting no. 142 that held in the month of June 2020.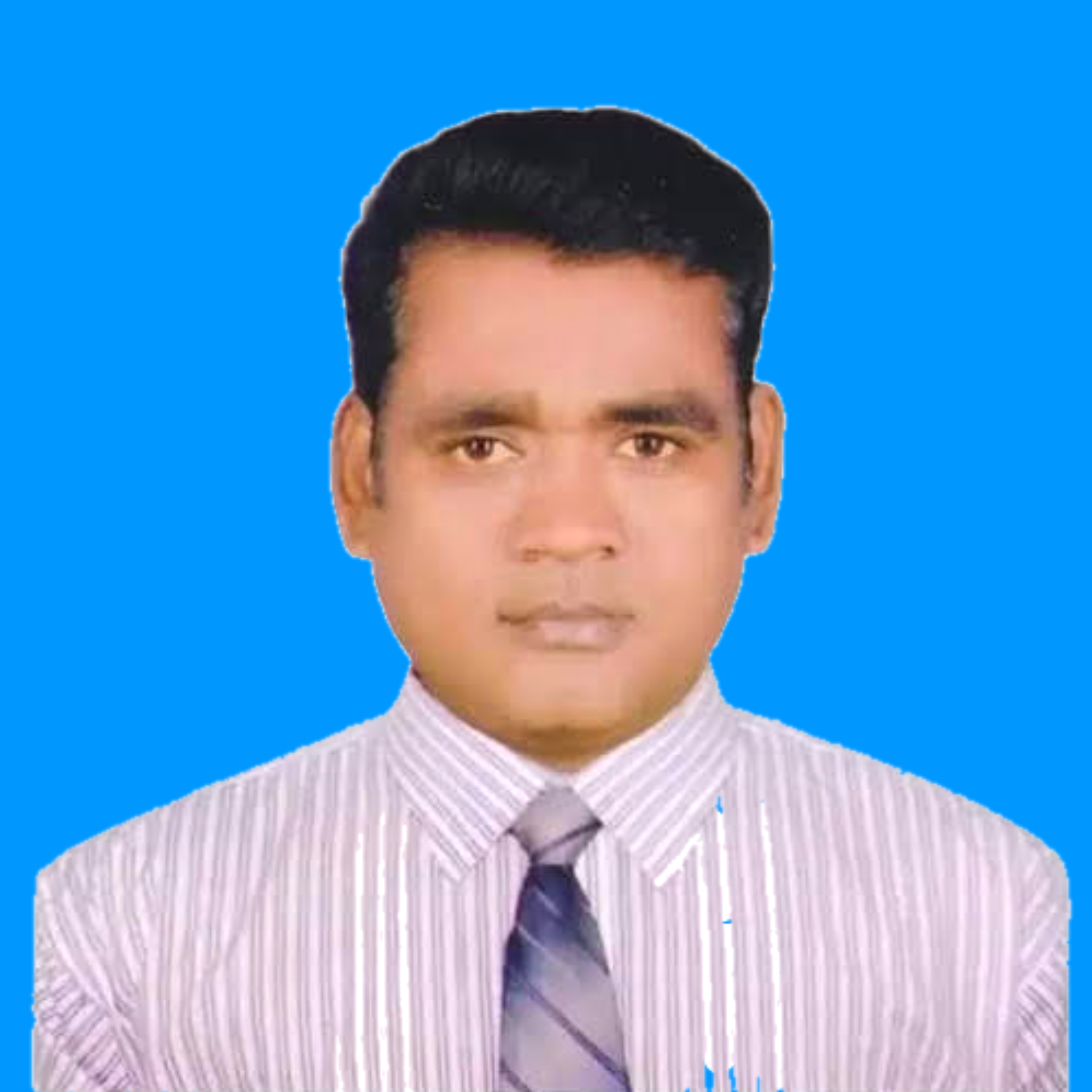 Md. Aslam Uddin
Member
Mobile: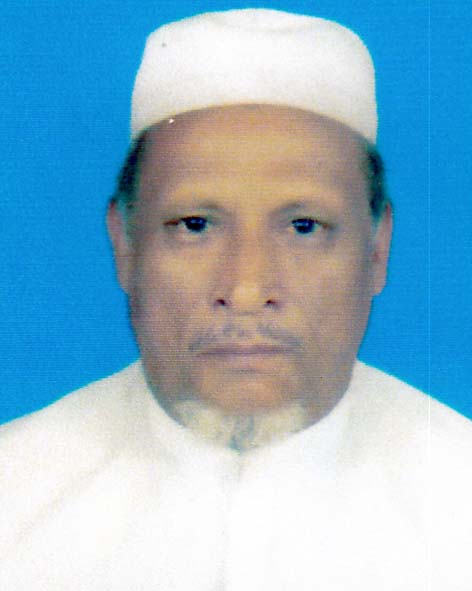 Md. Yakub Miah
Member
Mobile: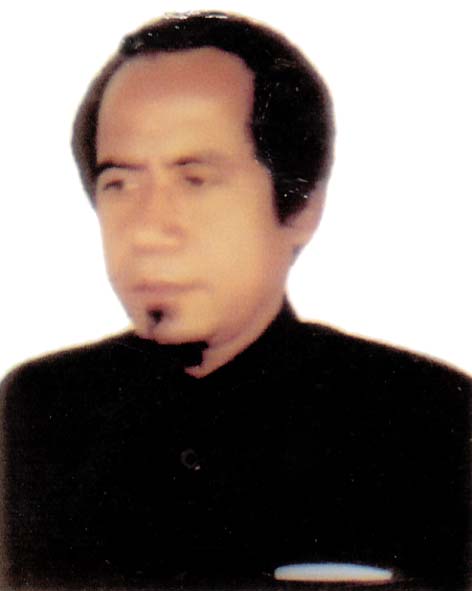 Md. Abul Basher
Member
Mobile: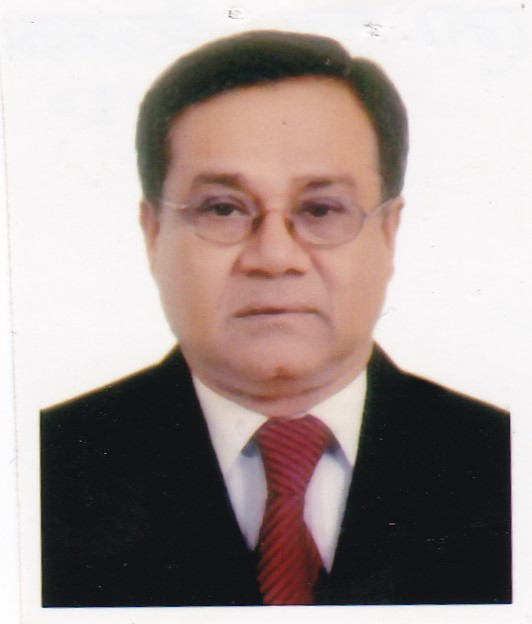 Advocate Md. Nurul Islam Matabbar
Lawyer
Mobile: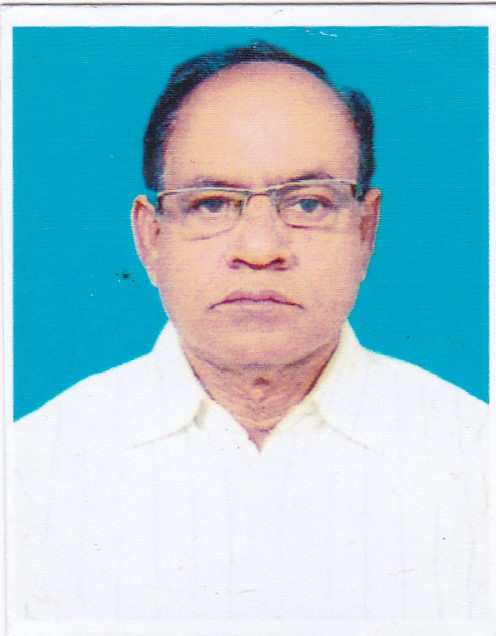 Md. Abdul Khaleque Talukder
Member
Mobile: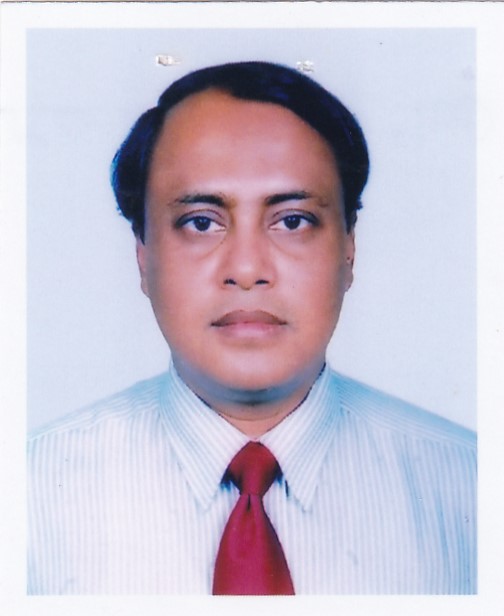 Md. Nurul Islam
Member
Mobile: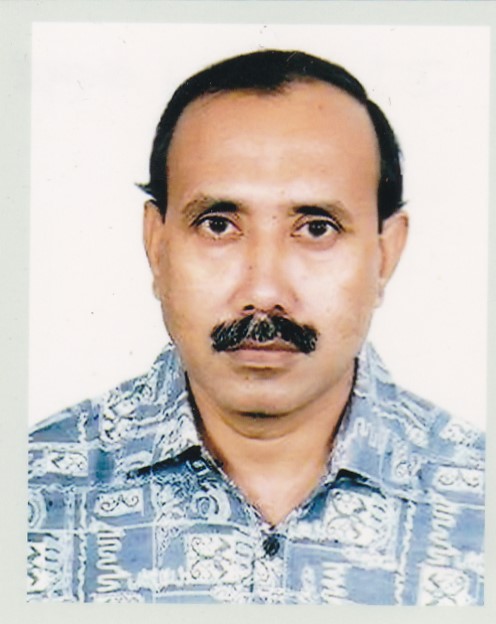 Prof: Dr. Md Abul Kashem
Member, Educationalist
Mobile: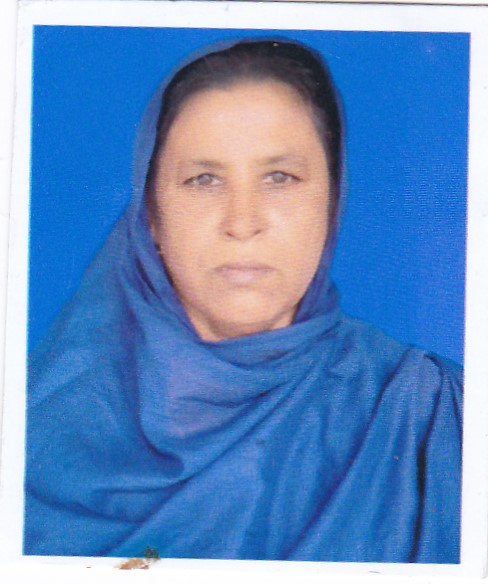 Ms. Hamida Begum
Member
Mobile: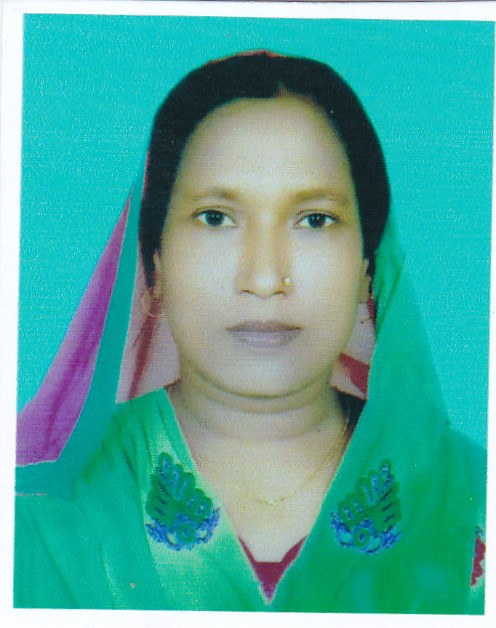 Ms. Bela Bhakta
Member
Mobile: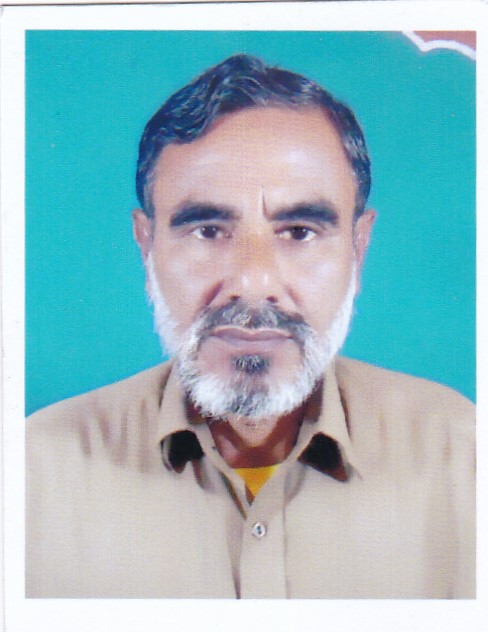 Md. Abul Kalam Azad
Member
Mobile: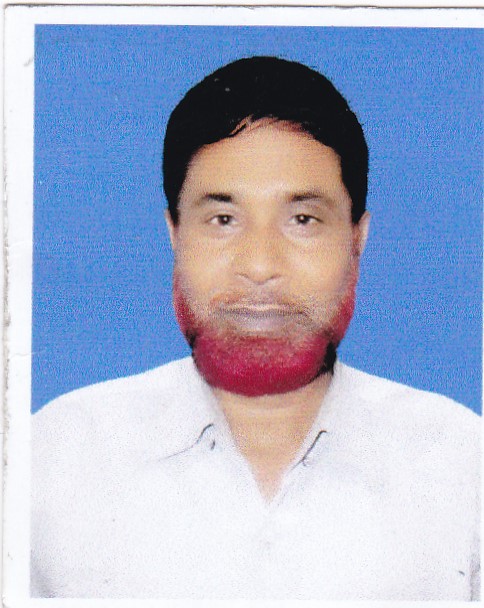 Md. Mizanur Rahman
Member
Mobile: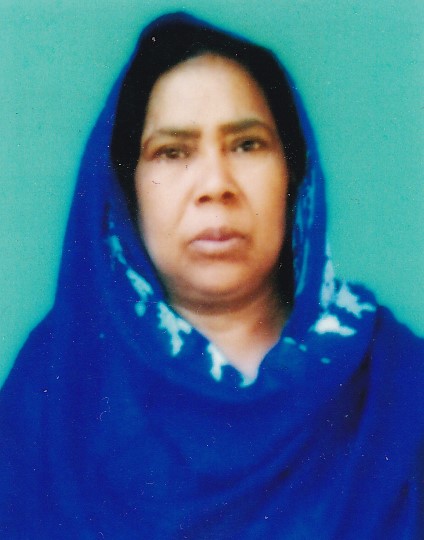 Ms. Manjuara Begum
Member
Mobile: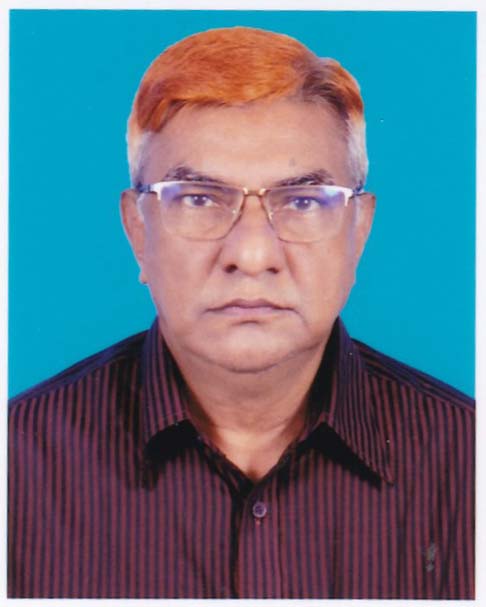 Dr. Helal Uddin Ahmed
Member
Mobile: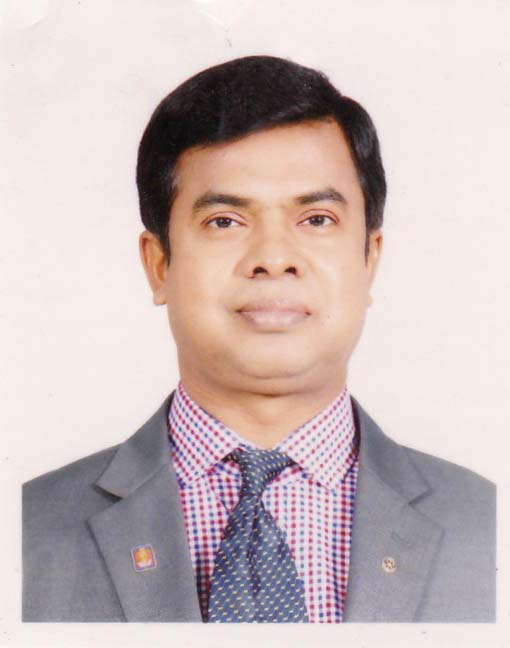 Mr. Bikash Kumar Das
Member
Mobile: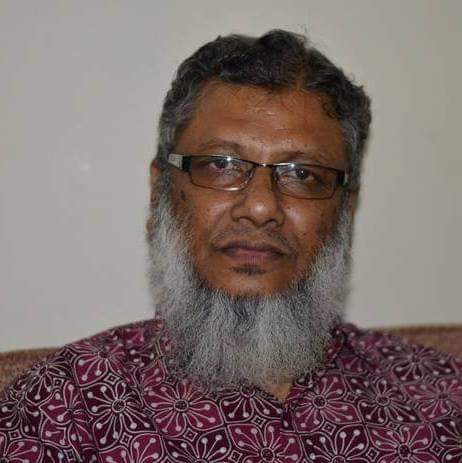 Mr. Md. Sultan Jahangiree
Member, Former Banker
Mobile:
Mr. Sultan Jahangiri is one of the renowned former high official of Pubali Bank Limited. His parents are Mr. Monir Hossain Jahangiri and Ms. Zobeda Khanom. Mr. Jahangiri was born in 1954 in a respectable family at village Puran Bausia, Gazaria Ppazila under Munshingonj District.

He has obtained both B.A (Hons) and Master Degree in Economics from Jahangirnagar University. He was the Diplomaed Associate of Institute of Bangladesh (DAIBB). Mr Jahangiri has 34 years' Banking experience especially in the field of Foreign Exchange. Besides, he is the member of Bangladesh Economic Association (BEA) and a Registered Graduate of Jahangirnagar University. He was awarded by the Pubali Bank Authority for his excellent performance during his professional life. He as awarded five times for his brilliant performance.

During his service period Mr. Jahangiri received several training. To name some of them are:- Training course on "Foreign Exchange & International Trade" and course on "Introduction of Computer & Branch Banking Computerization".

At present, Mr. Jahangiri resides at Shyamoli, Shar-E-Bangla Nagar, Dhaka-1207. His postal address is Heritage Shyamon Lodge, House # 8/6/A, Road # 01, Shyamoli, Sere-E-Bangla Nagar, Dhaka-1207.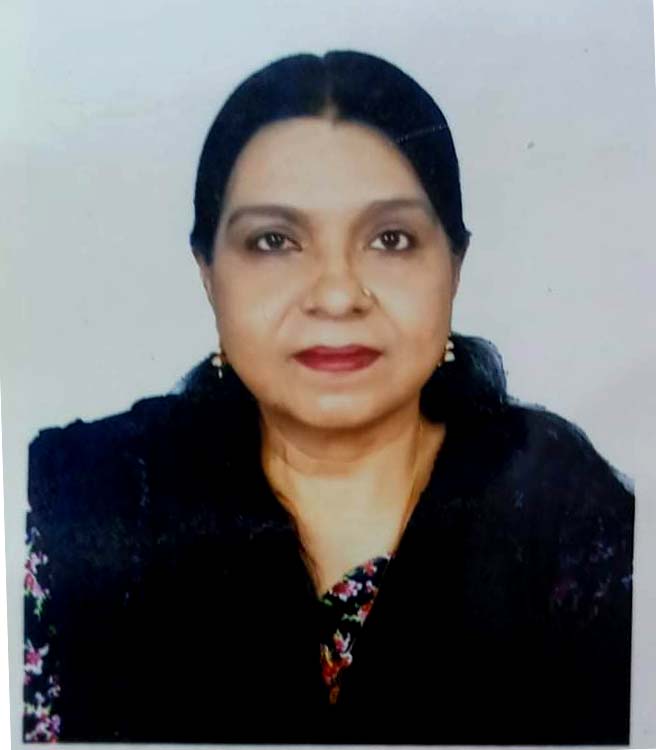 Ms. Sabina Islam (Swapna)
Mobile:
Ms. Sabrina Islam (Sapna) is the daughter of Mr. Mir Nurul Islam and Ms. Rizia Islam. She has born in Tangail in 1964. Presently, she resides at Bashani Road, Akur Takur para, Tangail. She has been graduated from Kumudini Government College of Tangail District. Ms. Islam acts as Director of Shapnodhara Collection that situated in Tangail and she is the owner of this enterprise.

Along with this she also performs tasks in several organizations. For instance, she is the General Secretary of IDEB women and Family Welfare Association, Tangail and holds the position of education and cultural secretary of Bangladesh Mahila Parishad, branch of Tangail District and member of Arto Sarothi (an online based voluntary organization).

Ms. Islam received training on "Building Awareness and Skills for Women's Empowerment" that was organized and conducted by Bangladesh Mohala Parishad, in December, 2020.
Mr. Md. Shamsul Islam
Member, Development worker
Mobile:
Mr. Shamsul Islam, the son of Mr. Moulana Mohammad Nurul Islam and Ms. Hezera Khatun. Ms Firoza Begum is his wife. Mr. Islam presently living in 426/2, West Shaorapara, Mirpur, Dhaka-1216. He was born in the village named Sailan, Upazila-Dhamrai of Dhaka District 1954. His father was a highly respected religious leader of that locality. Mr. Islam has obtained his Higher Secondary Certificate from Board of Secondary and Higher Secondary Education, Dhaka under Gaforgaon College, Mymensingh. He has started as a development worker of PROSHIKA at field level in 1976. With the time passes he has been working as coordinator, Principal Coordinator, Senior Principal Coordinator, Deputy Director and Director.

During his job he was entitled to several programs and accomplished the responsibility charge over him and completed successfully. More importantly, Mr. Islam has developed very good communication and presentation skills. During his job period Mr. Islam played role as an anchor and presenter in PROSHIKA's workshop, seminar and cultural program. He found to be very friendly and amicable and untiring personality. Mr. Islam has been retired from PROSHIKA in 2019. His experience of Development Program management will enrich the activity of both General Body and Governing Body.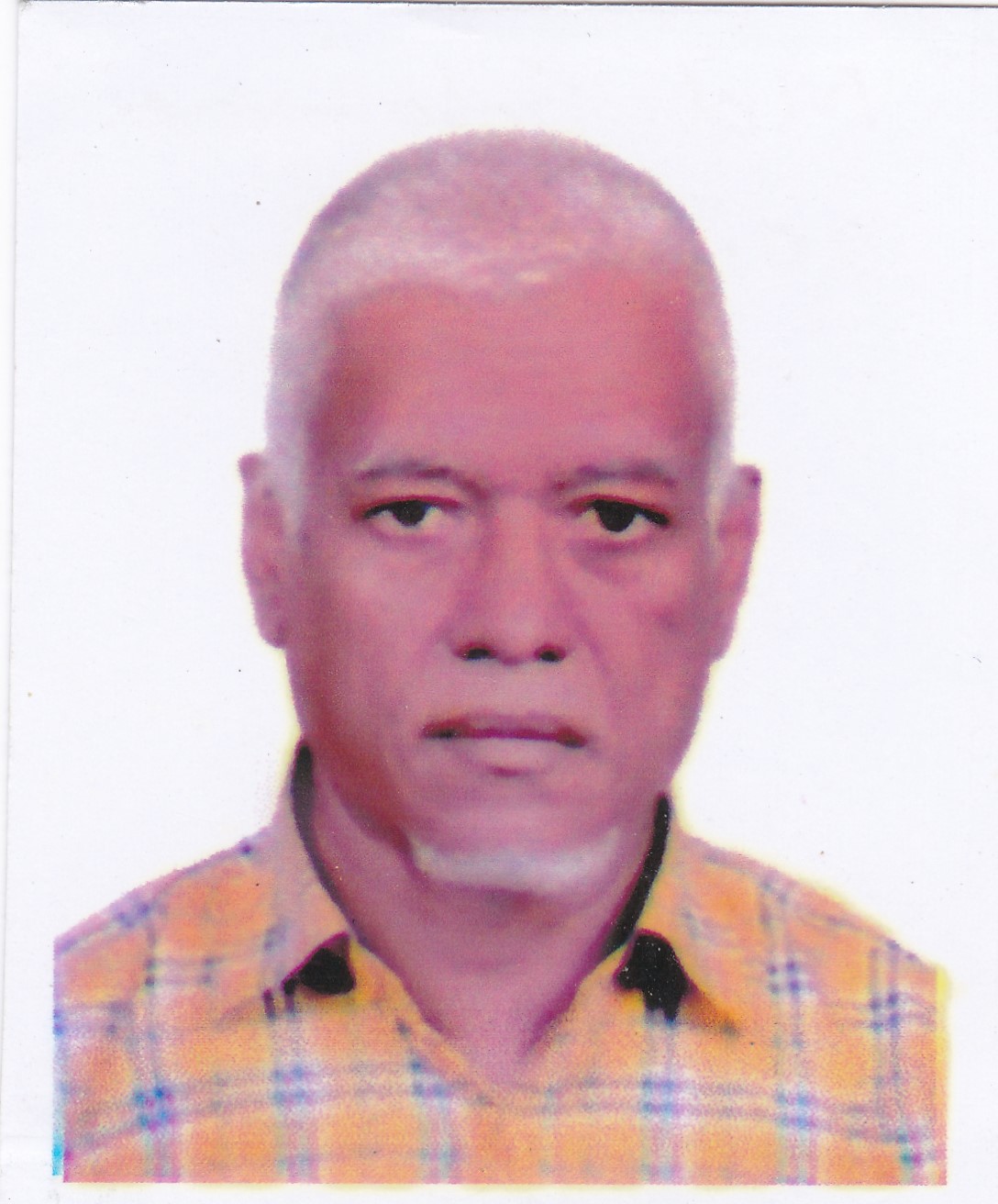 Md. Solaiman
Member, NGO person
Mobile:
Masrurul Islam
Member, NGO person
Mobile: