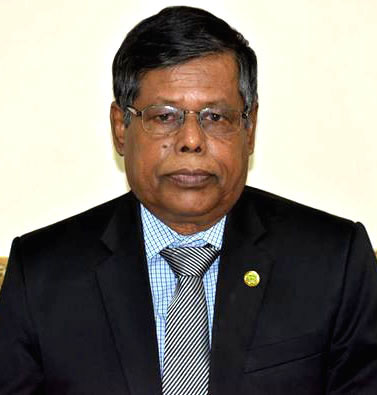 Serajul Islam
Serajul Islam (aged 66) graduated from Jahangirnagar University. He worked as Chairman in an NGO called Socio Economic Development for two terms and as President in the Governing Body of Mohishaloha Secondary High School, Dhamrai Upazila, in the District of Dhaka for two terms. Mr. Islam has been elected treasurer in the Governing Body of an NGO Centre for Disability in Development (CDD) for the last 15 years and also works as an adviser in the Savar Nagorik Committee. His major publications in the field of development are-Samprtee Bangladesh, Pranthajoner Jibon-Jibika and Dusshason Nirbasan etc. and also writes column on different development issues in the daily Newspapers.

Mr. Islam also worked as a development expert in various projects of small NGOs in Bangladesh deputed by PROSHIKA and also represented PROSHIKA at national and international levels.

He has more than 45 years of experience in the field of rural and urban development, administration, HR management, microfinance, grant management, donor management and liaison with government agencies. He has been working in various capacities in PROSHIKA since 1976.

Mr. Islam started as a volunteer development worker in an international organization named Canadian University Service Oversees (CUSO) in 1975. He is one of the pioneer workers of PROSHIKA. He started his carrier as a grassroots development manager for 7 years and mid-level manager for 6 years. He was later promoted to the position of a high level manager in the field operation (microfinance) for 10 years. He became the chief of the field operation and worked there for 11 years until being promoted to the position of Director in the year 2007. Later on he became the Deputy Chief Executive in 2014. Mr. Islam has been working as the Chief Executive of PROSHIKA since May, 2016.