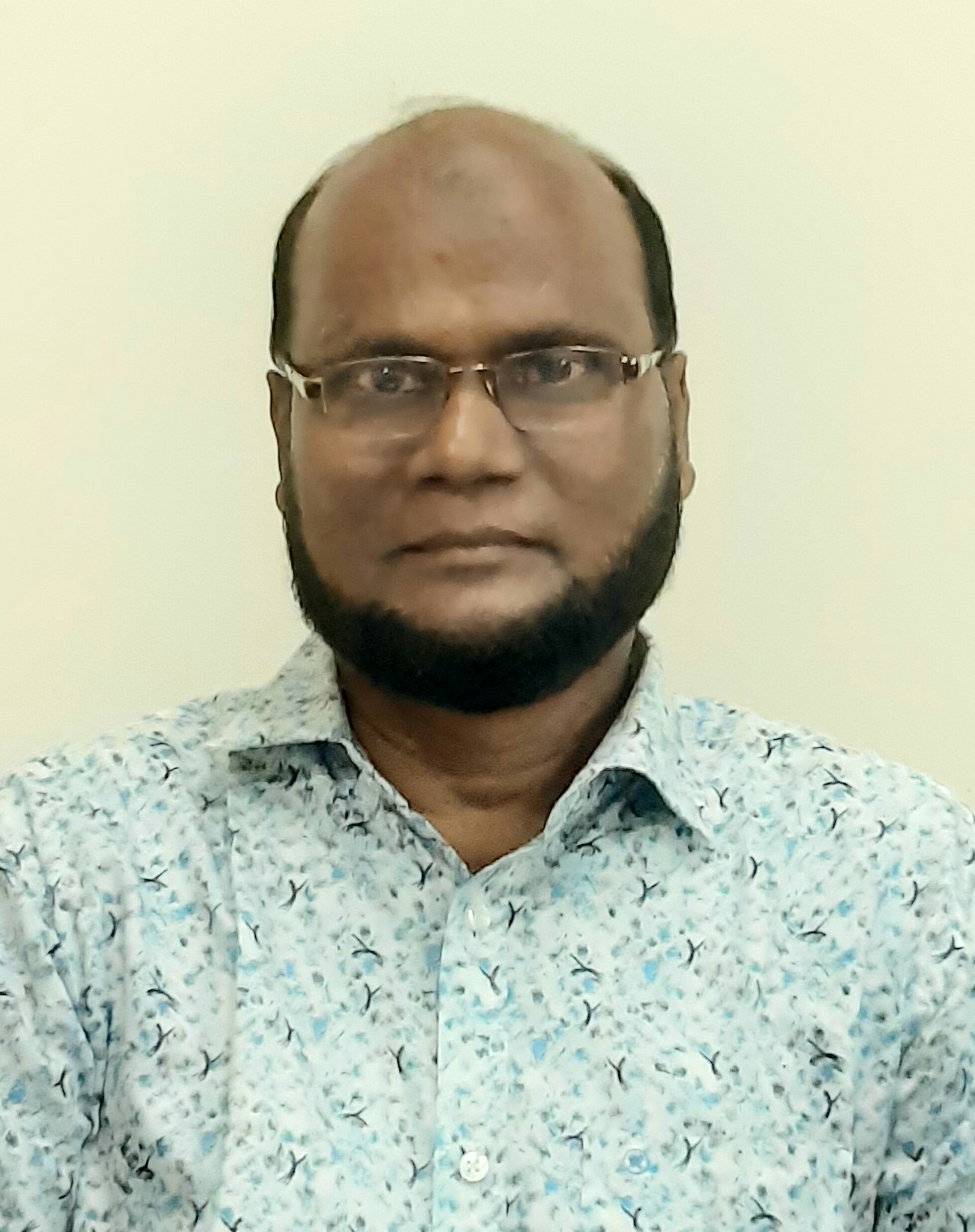 Md. Abdul Hakim
Introduction, Education and Working Career: Mr. Md. Abdul Hakim is the present Deputy Chief Executive of PROSHIKA Human Development Center, one of the largest development organizations of the country. He was born on July 29, 1959 at the village Kuri Kahunia Ghior of Saturia upazila in Manikganj district. He is the second child of his late father Md. Achalat Bepari and mother Mosammat Hazera Khatun. He passed SSC in 1975 from the Saturia Model High School. Mr. Hakim, a youth, hoping for the development of war-torn Bangladesh, joined PROSHIKA Human Development Center the newly established non-government organization in 1976 as a volunteer development worker in the middle of his studies. The organization used to work with the youth community of Bangladesh in alleviating the poverty of the poor marginal farmers in the remote areas of war-torn Bangladesh and improving their fortunes. Development of landless marginalized communities, poverty alleviation of poor men and women, their empowerment, organizing poor people across the country including remote areas and raising wages, providing loans, encouraging savings, increasing accessibility of landless people to khas land, roadside forestry, education, health, women's development and started extensive development programs in the country by creating employment through empowerment, implementing the spirit of liberation war and increasing the income of poor people. In all these activities, Mr. Hakim also engaged himself in the development work, shoulder to shoulder with the founder members of PROSHIKA. He passed his HSC from Bhikshu Memorial College, Dargram, Saturia in 1977 while working in PROSHIKA and was appointed as a permanent staff member in December of the same year. He devoted himself fully to development works. As a result, PROSHIKA Human Development Centre became known as one of the non-government organizations of the country. Along with development of the country, Mr. Hakim also continued to improve himself and passed BA Degree from Motilal Degree College, Manikganj in 1990. He has enriched himself more in education for the development of the country than in academic education.

Social activities: Mr. Hakim founded a public organization called 'Ghior Janakalyan Samiti' in his village. Through this organization, he arranged dowry-free marriages for poor women in his area and arranged to teach in night schools for the education of the elder people. In addition, various sports and cultural events were organized in the village at that time under the initiative of this organization.

Contribution to Restructuring PROSHIKA: Since 2009, the organization has been on the brink of collapse due to internal strife. At some point, almost all of its operations have been stopped. In such a situation, they felt the need for the cooperation of Mr. Serajul Islam and some other workers of his contemporaries and remembered them. Mr. Hakim was one of them. Since 2014, he has played a significant role in restructuring PROSHIKA. With the help of the Chief Executive Mr. Serajul Islam, Mr. Kamrul Hasan Kamal, Mr. Hakim and other comrades, the current PROSHIKA has become known as a reputed organization in the country. He was appointed Deputy Chief Executive Officer of PROSHIKA in 2020 for his contribution in the restructuring of PROSHIKA and since assuming the role of Deputy Chief, he has performed his duties successfully till date.