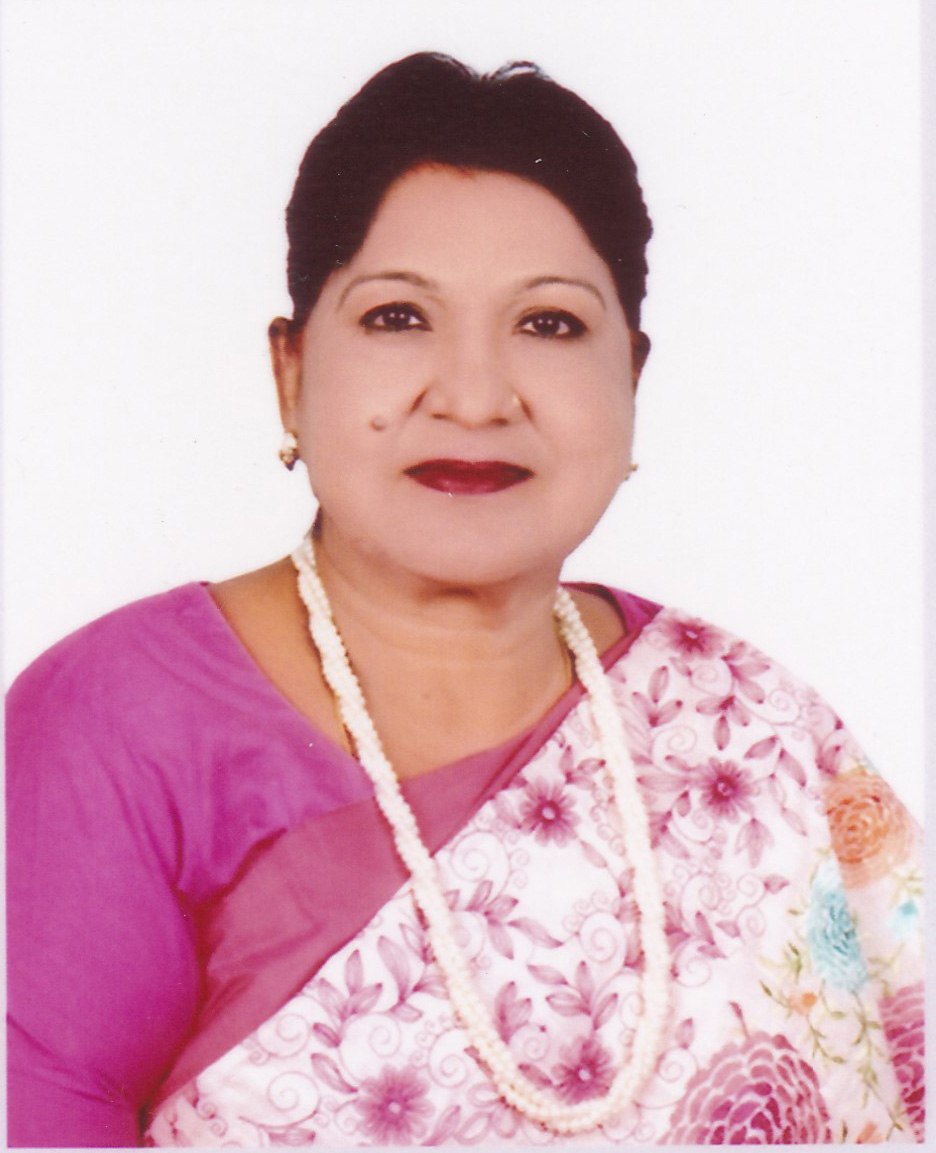 Ms. Rokeya Islam
Born on 4th February, 1959 at Tangail District of Bangladesh, Ms. Rokeya Islam is the life partner of the brave freedom fighter Md. Asaduzzaman. She started her career as a teacher and she has established a school to make education available to the children of the poverty stricken families. Ms. Islam is a poet, a novelist, drama and short story writer. She won a number of awards including Nazrul Sommanona Award, Dr. Ashraf Siddiki Award, Aroni story competition award, Poet Suvash Mukhaphadhai Award (West Bengal), India and Aparajto Award for her remarkable contribution to Bengali literature.

Several of her books were published among them- Sorger Kachakachi (novel, 1995), Akash Amar Akash (poem, 2004), Chue Jai Megher Akash (novel, 2006), Tumi Ami Tepantar (novel, 2008), Tabuo Tumei Simanto (novel 2010), Josna Jole Snan Sondha (poem 2011, published from Kolkata), Dipro Tajri O Apujaner Golpo (children novel, 2011), Ekbar Dako Samubro Bole (novel), Keno Dako Barebar (novel), Surje Fere Din (novel, 2016), Atoppor Dhruba Tara (novel, 2018) are mention-worthy. These works became popular and widely appreciated by the readers of all walks of society.

About 35 dramas were staged and cinemas were made based on her popular novels and story. Those were telecast through several different television channels and shown in the cinema halls of Bangladesh.

As a mark of recognition for her achievements; different organizations honored her by giving membership in their organization. Bangladesh Awami League made her its honorable member, life time membership was given by Tangail Public Library and she is an executive member of DORP, a renowned NGO in Bangladesh.

Ms. Islam has been elected as Chairman of PROSHIK's Governing Body (GB) on June 09, 2020. Before the date, she was vice-chairman of the Governing Body since 2012. Her dynamic leadership quality and understanding of social development perspectives helped PROSHIKA to achieve its organizational vision and objectives.